ArisNote Plus is a perfect companion for your Laptop



Designed on a laptop for use on laptops. Arisnote Plus looks good and adds some very useful features to your
computing experience. It's a good way to take and manage notes. It allows your to encrypt and decrypt your notes.
It allows you to program toolbar buttons to custom launch apps. Such as spreadsheets, email clients or any app you
use often. The calendar is useful to tracking things you need to do.

Free 14 day trial to see if you like it.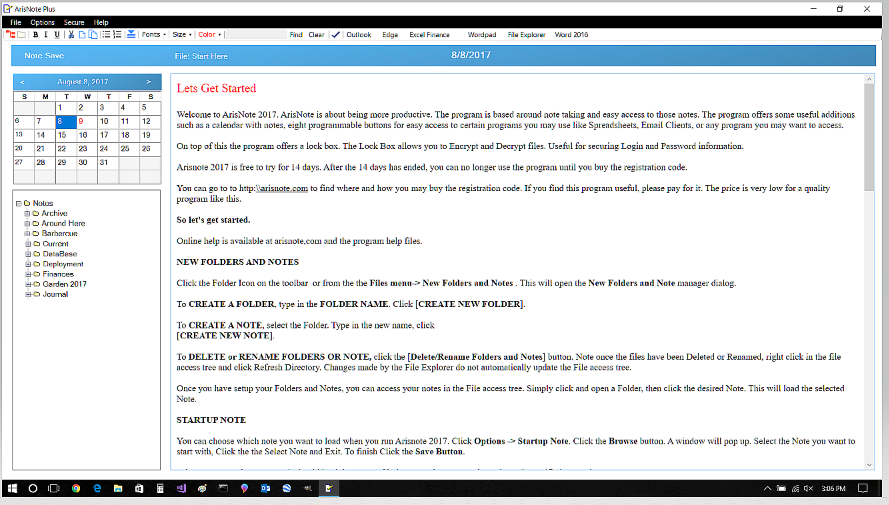 Calendar with pop up notes



Click on a day, a note pops up. Enter your note for that day.
Save it. All days in Red have notes assoiciated with them,then.
Click on tthem to show the note for that day, Very simple and easy to use.
Easy Access to your notes

The tree file access allows you to create Folders and Notes. Once you create a
Folder and some notes to go in them, all you have to do is click on the Note.

It then loads the note into the Editor.
The Editor allows to take notes.

It has a basic spell checker.

Being a Richtext format allows you to do many
types of fortmating to make your notes look good
and easier to read.


So give it a try for FREE...

Thank you